Susan Brennan
Chief Executive Officer *
BSc, MBA
Susan has an extensive global leadership background, particularly in the battery technology and electric vehicle industries. Most recently, as the CEO of NYSE listed Romeo Power (NYSE: RMO), she was responsible for leading an organization which developed a suite of battery technology products designed for commercial vehicles. She also led the successful sale of Romeo Power to Nikola Corporation, a provider of zero-emissions transportation and energy infrastructure solutions. Prior to her role at Romeo Power, Susan was the COO of Bloom Energy, a leader in fuel cell technology, that completed a successful IPO after the leadership team grew the business to almost $1B USD.
Read more...
Susan has had extensive experience in successful project delivery and operations, including Director of Manufacturing Operations for Ford Motor Company, and then at Nissan North America, as Vice President of Manufacturing. At Ford she ran multiple vehicle assembly and stamping plants, led new product introductions for products from the Expedition/Navigator to the Ford GT. At Nissan, Susan led the introduction of four new car models, including bringing the Nissan Leaf to the North American market, overseeing operations with 10,000 employees that produced more than $10 billion worth of vehicles annually sold or exported. Earlier in her career Susan had experience with chemical process development and research at Hoechst Celanese.
Susan holds a Bachelor of Science from University of Illinois-Champaign-Urbana and a Master of Business Administration from University of Nebraska at Omaha. She is a Non-executive Director of Senior PLC, Founder and Board member of the Southern Automotive Women's Forum and a former advisor of The Pathways Group at Stanford University. Susan is also an advisor to the Dean of Engineering at University of California at Long Beach, as well as Ambassador for DoE flagship C3E program – Clean Energy, Education and Empowerment.
* Commencing April 24, 2023
Close...
Dr. Dinakar (Dino) Gnanamgari
Chief Commercial / Technical Officer
PhD, BSc
Dino is an experienced specialty chemical industry leader with proven experience in global profit and loss management, marketing, business development, product management and research and development.
Dino previously held senior roles with FMC Corporation, Axalta Inc. and Albemarle Corporation where he most recently was Global Business Vice President, Lithium Specialties at Albemarle Corporation. Dino holds a Ph.D. from Yale University in Inorganic Chemistry.
Chantel Jordan
SVP, General Counsel, Corporate Secretary and Chief People Officer
JD, BA
Chantel is a pragmatic and solution driven attorney and strategic advisor with extensive experience resolving significant legal and commercial matters including complex agreements, regulatory responses, compliance investigations and litigation. Most recently, she served as the Assistant General Counsel and Assistant Corporate Secretary for American Bureau of Shipping (ABS). Chantel is a member of the Texas and Missouri state bar associations, and as an active member of the legal community, she serves on the Board of Directors of the Association of Corporate Counsel – Houston Chapter. Chantel holds a Juris Doctor from Notre Dame Law School and a Bachelor of Arts from Texas A&M University.
Christopher Knight
Vice President, Operations
MBA, MSChE, BSChE
Chris has extensive experience in building, managing and leading organizations in critical functions including engineering, manufacturing, R&D, supply chain, marketing, and business development. Chris was previously Head of Engineering Services at Pilgrim's Pride where he managed over $300m+ in a capital plan leading all technical functions within the company. Prior to joining Pilgrim's Pride in 2015, Chris held various senior roles with Albemarle Corporation where he most recently was General Manager of the Specialty Chemicals Division overseeing the bromine and derivatives business with $600m annual revenues.
Chris holds a Master of Business Administration from Louisiana State University, a Bachelor and Master of Science degree in Chemical Engineering from the University of Arkansas.
J.T. Starzecki
Chief Marketing Officer
BA
J.T. is a global business executive, with extensive experience in the junior mining and minerals space focused on market development, capital raising, project finance, business strategy, and product placement. Prior to joining 5E Advanced materials, he was the Chief Marketing Officer for Anglo American Crop Nutrients, focusing on building the largest greenfield fertilizer mining operation around the world. J.T. has been a Board Advisor/Member to various junior mining companies focused on various minerals including, Gold, Magnesite, Kaolin, Tungsten and Nickel.
J.T. holds a Bachelor of Arts degree in Accounting from St. John's University.
Paul Weibel
Chief Financial Officer
BSc, CPA
Paul has broad global experience in financial accounting, administration, reporting, budgeting, forecasting, internal controls, compliance, treasury, tax, and risk management of the daily operations. Most recently he was the acting CFO for ABR's US operations, where he optimised all financial processes and systems, installed HR processes, managed the IT organisation and was a key partner to the operational leadership team.
Prior to his role in ABR, Mr Weibel was the Controller and Director of Operations for Blue Horizon Capital, an index, advisory and research company as well as Genlith Inc., a company focused on innovation and investments in sustainable new Energy Ecosystems. In his early career, Paul was a Senior Associate for PricewaterhouseCoopers.
David J. Salisbury
Non Executive Chair
BSc, MBA
David is a qualified electrical engineer with over 40 years' experience in the global mining industry. David resides in the USA and is a former Rio Tinto executive who was President and CEO of Resolution Copper Company, Kennecott Minerals Company and Rössing Uranium Limited. David has been directly responsible for the development, construction and production of four mines.
Jimmy Lim
Non Executive Director
BA, MBA
Jimmy is the Managing Director and Founder of Virtova Capital Management, a natural resources industry advisory firm providing corporate advisory services encompassing M&A and structured financings in relation to assets in the sector. In this role, he advised several ASX listed mining companies with respect to mergers, acquisitions and structured finance. Jimmy has worked for global investment banks in Australia (JPMorgan) and Hong Kong (Morgan Stanley and Goldman Sachs).
Stephen Hunt
Non Executive Director
BBus, MAICD
Stephen has 25 years' experience in the marketing mineral products worldwide. His career includes 15 years at BHP Billiton where he spent 5 years in the London office marketing minerals to a global customer base. Stephen has built his own minerals trading company, which has a strong Chinese focus. He brings 15 years of cumulative board experience with four ASX listed companies. Two of those companies were successful in transitioning from project development to production.
H. Keith Jennings
Non Executive Director
BCom, MBA, CA
Keith has over 30 years' experience as a global business leader with a focus on finance across the pharmaceuticals, genomics, chemicals, fuels, and energy sectors.  Most recently he served as Executive Vice President and Chief Financial Officer of Weatherford International (NASDAQ: WFRD), Executive Vice President and Chief Financial Officer of Calumet Specialty Products Partners (NASDAQ: CLMT), Vice President, Finance and Vice President & Treasurer of Eastman Chemical Company (NYSE: EMN), and  Vice President & Treasurer of Cameron International (NYSE:CAM).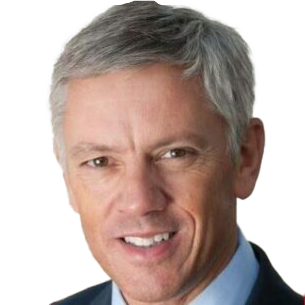 Graham van't Hoff
Non Executive Director
BA, MChem, MBA
Graham is a global business executive with a 35 year career focused on business restructuring and growth with a track record of scaling business and driving growth through business disruption, restructures, technology integration and tight project management disciplines. Graham finished his 35 year career with Royal Dutch Shell PLC (NYSE: SHEL) as the Executive Vice President of Global Chemicals where he was responsible for the company's $25bn global chemicals business over a seven year period of record profitability. Prior to this role, he held the positions of Chairman, Shell UK, Executive Vice President, Alternative Energies and CO2 and Vice President, Base Chemicals.